Football Spirit Dress Up Days - Updated!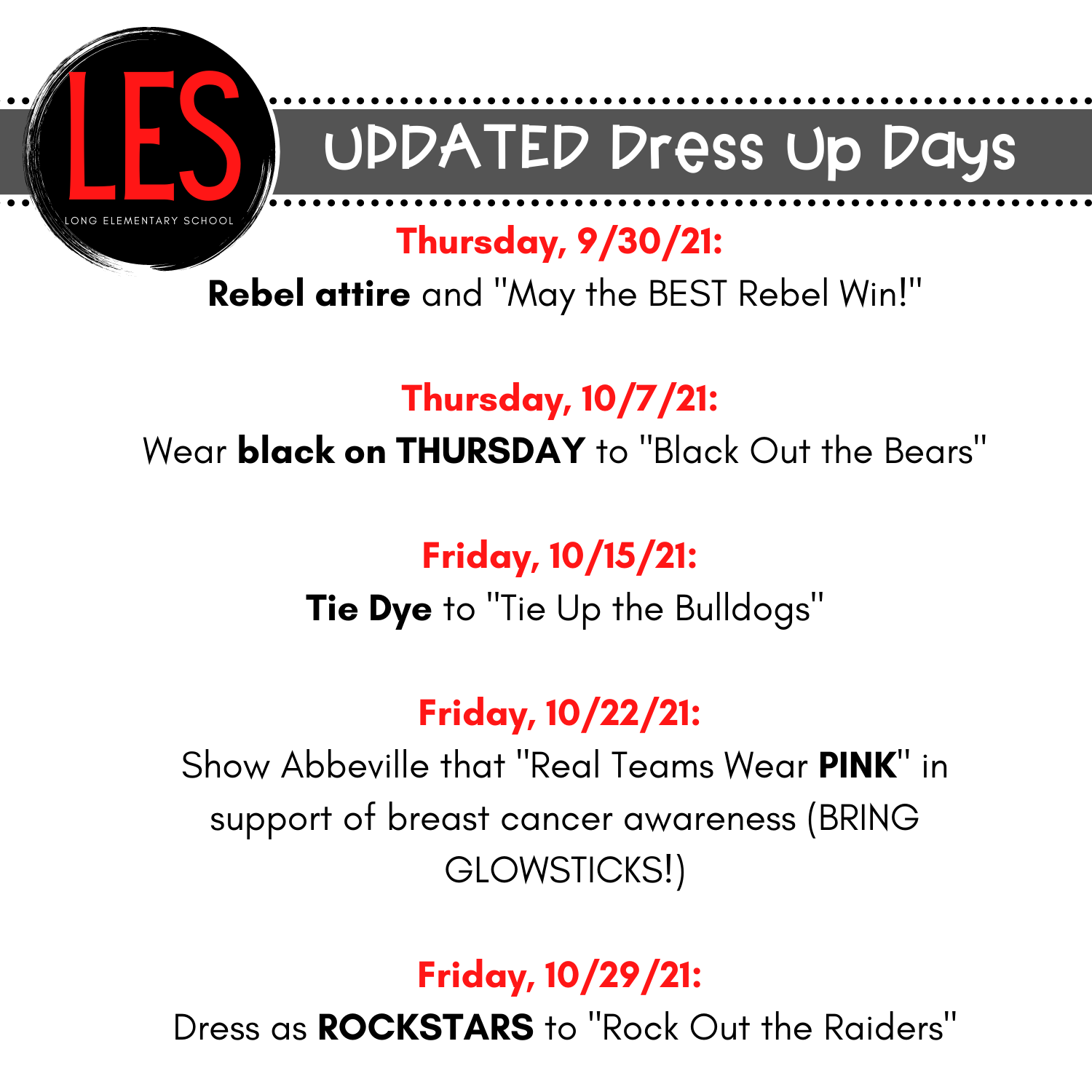 ---
Thursday, 9/30/21:
Rebel attire and "May the BEST Rebel Win!"
Thursday, 10/7/21:
Wear black on THURSDAY to "Black Out the Bears"
Friday, 10/15/21:
Tie Dye to "Tie Up the Bulldogs"
Friday, 10/22/21:
Show Abbeville that "Real Teams Wear PINK" in support of breast cancer awareness (BRING GLOWSTICKS!)
Friday, 10/29/21:
Dress as ROCKSTARS to "Rock Out the Raiders"