This gives every student, teacher, and citizen of the State of Alabama access to essential library and information resources
https://www.avl.lib.al.us/resources/elementary-school
A safe and trusted online encyclopedia to help with school topics or feed imaginations.
Epic!'s digital library includes many of the best children's books, popular ebooks, and videos.
Mrs. Walker's Library Code: dja9037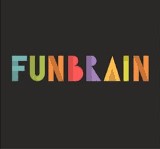 An online educational website for kids of all ages. Games, ebooks, videos, etc. (math, grammar, science, spelling, history and reading)
Children have fun while they learn - specializing in reading, phonics and math - educational games, movies, books, songs, and more!
Basic Internet Safety, Tips and Discussion Starters
A free reference site for students, teachers, and parents. Get homework help and find facts on thousands of subjects.

Search for book titles to find out AR book levels and points.
Provides multimedia, learning activities, lessons, and unit plans all "connected" by the Alabama Standards to promote deeper-learning competencies essential for success in college, careers, and our global society.